---
Accreditation
The conference organizers welcome enquiries from press. Accredited journalists can attend this conference and/or arrange interviews with the speakers.
Accreditation should be arranged in advance of the conference. It is granted to active editorial staff and freelancers, subject to proof of an editorial job function, a freelance commission or a valid press card.
To register for a complimentary media pass, contact us by filling in this form or by contacting Esther Wendrich. She can be reached at e.wendrich (@) jakajima.eu or during European office hours on +31 620008576.
Media partners
If you are interested in a media partnership, please contact us via the form.
---
Event Description
---
Logo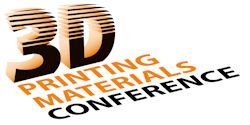 ---
Banner
---
Photos
---
Press releases
---
Social Media
---